Project Summary
We enhanced a house in Larnaca with timeless and modern constructions while ensuring that our constructions were boosting the presentation and functionality of the home.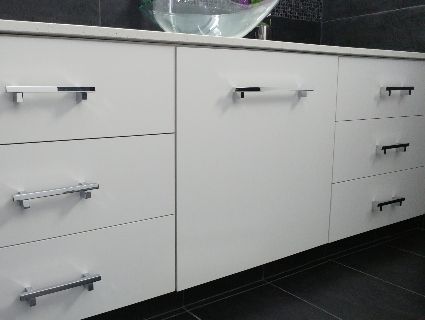 Project Description
Our work on the house includes the construction of the interior doors, the wardrobes, the kitchen, the bed, the drawers and the nightstands. All constructions were made to match our client's taste.
Project Features
The interior doors and wardrobes, as well as the kitchen were made using melamine. The bed, the drawers and the nightstands were also made of melamine.
Get In Touch
For further information about this project, get in touch with us.